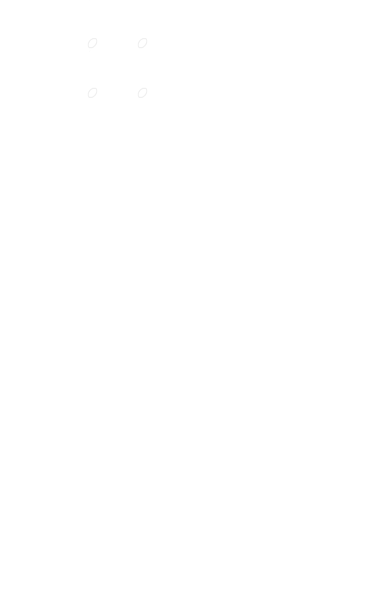 Triclot, M.
. (
2018
).
Cybertrance devices: Countercultures of the cybernetic man-machine
.
Sub-Stance
Show/hide publication abstract
"This article examines a collection of 'cybertrance' devices, originating in the 1960s and 1970s. these devices are based on the reappropriation of instruments from the academic world in order to place users in modified states of consciousness. they draw on the heritage of american cybernetics, and its mechanical philosophy, in order to explore what is machine-like in man. their goal is to create unprecedented forms of experience by coupling body and machine, disturbing one by the other. the analysis focuses on the trajectories of objects, the circulation between theoretical elements from cybernetics and their technological reinterpretation in countercultural circles. four ranges of devices are examined: the immersive multimedia installations of psychedelic culture, the flicker and its physiological effects, biofeedback devices, and the digital translations, in the world of computing, of these first analogical devices."
Holmes, M.
. (
2017
).
Brainwashing the cybernetic spectator: The Ipcress File, 1960s cinematic spectacle and the sciences of mind
.
History of the Human Sciences
Plain numerical DOI: 10.1177/0952695117703295
DOI URL
directSciHub download

Show/hide publication abstract
"This article argues that the mid-1960s saw a dramatic shift in how 'brainwashing' was popularly imagined, reflecting anglo-american developments in the sciences of mind as well as shifts in mass media culture. the 1965 british film the ipcress file (dir. sidney j. furie, starr. michael caine) provides a rich case for exploring these interconnections between mind control, mind science and media, as it exemplifies the era's innovations for depicting 'brainwashing' on screen: the film's protagonist is subjected to flashing lights and electronic music, pulsating to the 'rhythm of brainwaves'. this article describes the making of the ipcress file's brainwashing sequence and shows how its quest for cinematic spectacle drew on developments in cybernetic science, multimedia design and modernist architecture (developments that were also influencing the 1960s psychedelic counter-culture). i argue that often interposed between the disparate endeavours of 1960s mind control, psychological science and media was a vision of the human mind as a 'cybernetic spectator': a subject who scrutinizes how media and other demands on her sensory perception can affect consciousness, and seeks to consciously participate in this mental conditioning and guide its effects."
Turner, F., & Jandric, P.
. (
2015
).
From the electronic frontier to the Anthropocene: A conversation with Fred Turner
.
Knowledge Cultures
Show/hide publication abstract
"This conversation tracks and critiques the human journey from the electronic frontier to the anthropocene through the lens of the history of digital media. the first part of the conversation reveals complex trajectories between countercultures of the 1960s and their predecessors in the 1950s and 1940s. it links information technologies with historical struggles against totalitarianism, and inquires their contemporary potentials for creating a more tolerant society. the second part of the conversation analyses the main differences between the new communalists and the new left of the 'psychedelic sixties.' using the example of the burning man festival, it outlines trajectories of these movements into present and future of our consumerist society. the conversation explores the complex relationships between counterculture, cyberculture, and capitalism, and asks whether the age of information needs its own religion. looking at mechanisms in which traditional inequalities have been reproduced in the communes of the 1960s, it touches upon contemporary silicon valley's 'soft discrimination.' the third part of the conversation explores contemporary transformations of various occupations. looking at journalism, it shows that consequences of its transformation from watchdog of democracy into a tool of global neoliberalism are yet unclear, and seeks one possible solution in 'computational journalism.' it also explores how the arts have often legitimated ideologies peddled by information technologies. looking at human learning, it inquires the role of teachers in the contemporary society, and links it to the role of public intellectuals as writers of scholarly texts and builders of human networks. the last part of the conversation explores the main issues with cyber-knowledge. it examines traditional divisions between disciplines, and links them to cybernetics. it introduces the 'biological metaphor' for describing the internet and compares it to the traditional 'computational metaphor.' it discusses the main pros and cons of donna haraway's cyborg metaphor, and inquires whether the internet needs to be treated differently from the rest of our infrastructure, such as electric grids and sewage systems. finally, it briefly outlines the main contributions of counterculture and cyberculture to our understanding of human learning, and draws lessons from the age of 'the endless frontier' for the anthropocene."